MIAMI, FL – Duty Free Americas (DFA), the largest duty/tax-free retailer in the Western Hemisphere with over 125 stores in the United States and internationally, announced today the launch of a new proprietary travel retail service called Duty Free Americas®.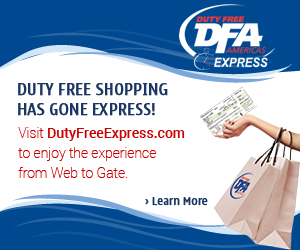 dutyfreeamericas.com, a web application that works on mobile devices, enables travelers to shop for duty free products online before arriving at the airport for an international flight. Miami International Airport has been selected as the first airport to participate in DFA's new pre-order program.
"Duty free shopping has never been this easy," said Terry Floyd, Regional VP of DFA. "Right on your computer or smartphone, you can now browse, shop and pay for hundreds of premium quality duty free items, including cosmetics, fragrances, liquor products, and more. The order will then be hand-delivered directly to your flight's gate on your day of travel. Travelers will discover that the convenience of pre-ordering their favorite duty free products online will save them valuable time and money."
For individuals traveling internationally from Miami International Airport, simply enter your flight information at www.dutyfreeamericas.com to begin shopping now. Those wishing to be notified of future airports that will be offering the Duty Free Americas® pre-order service may also sign up at www.dutyfreeamericas.com.